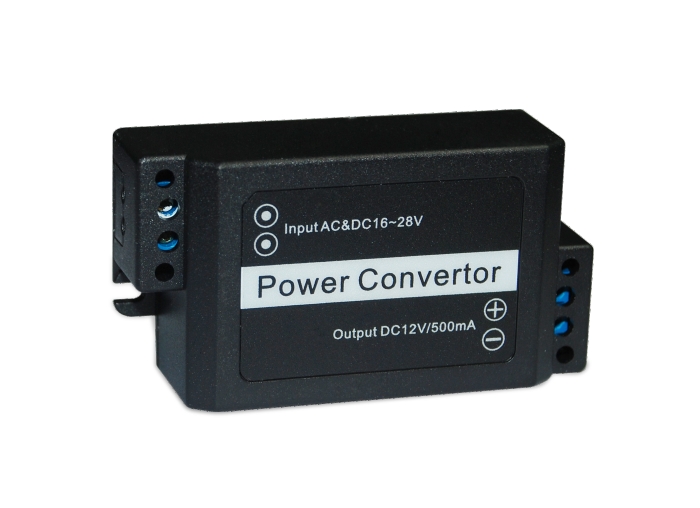 Product model: BPS-02
Product name: Power convertor
Working temperature: -10~55° C
Product size: 73 * 40 * 23 mm
1、Function Introduction
(1)Power input:AC&DC 16~28V;
Power output: DC 12V/500mA
(2)When the input power lower than AC 16V, please insert
the short circuit plug "J3" into "L". It is just for converting
AC to DC, the voltage is the same.

2、Installation
(1)Put the power convertor box on the wall and mark the
hole positions.
(2)Drill the holes, and put the rubber bungs in.
(3)Fix the screws on the wall.
Specifications
· Input voltage: AC & DC 16-28V
· Output voltage: DC 12V
· Output current: 500mA
· Operating temperature: -10° C~55° C (-14~131° F)
· Operating humidity: 0-90%
· Dimension: 73mm × 40mm × 23mm